Bristol-based start-up Duel has received investment of $3m ($2.59m) to scale its pioneering brand advocacy technology and so help more brands drive revenue through social commerce.
The firm, which secured the seed funding from specialist early stage investor SuperSeed, already works with brands such as ASOS, Dove and Charlotte Tilbury to engage with and grow through their own communities of advocates.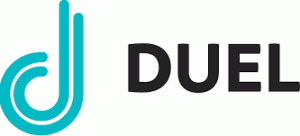 These include existing customer ambassadors, socially active followers and industry professionals.
A recent report by global professional services consultancy Accenture revealed the market opportunity for brand advocacy could be worth $1.2trillion by 2025.
Duel's SaaS platform helps brands incentivise these individuals to advocate on their behalf, helping the businesses acquire customers more cost effectively than traditional digital advertising allows.
The funding will enable Duel to continue the 13% monthly growth rate it has achieved so far this year and better serve its expanding global client base.
It will also help the business attract and develop more talent to support its ambitious plans.
Duel co-founder and CEO Paul Archer, pictured, who harnessed growth techniques from viral gaming and consumer psychology to develop the platform, said: "This investment will be instrumental in helping us work with more global brands looking to grow revenue through social platforms without having to pump huge sums of money into advertising.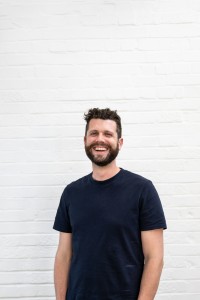 "We're in the depths of a people-powered revolution when it comes to growing consumer brands, as now content created by real people influences so many of our purchase decisions, not ads generated by businesses.
"If brands want to capitalise on the fact that commerce is rapidly moving to social, they need to tap into their own communities of people, identifying their most social, influential and highly passionate brand fans, and then grow through them.
"The biggest problem larger brands face in unlocking the potential of this opportunity is managing the scale required to build and nurture relationships with all their advocates. We created Duel to do just that.
SuperSeed managing partner Mads Jensen said: "For too long, consumer brands have been forced to rely on expensive ads to drive revenue. Duel's technology is a game changer, as it helps brands reduce their reliance on ineffective advertising strategies and instead use their own communities to grow.
"Thanks to Duel, consumer brands can track, measure and coordinate thousands of their own advocates at scale, massively accelerating social commerce.
"We believe this company has the potential to become one of the most important SaaS companies to emerge from the UK in years. Watch this space."
Duel's technology was developed after consulting with hundreds of the world's best brands to turn word-of-mouth marketing into a science and make growing a brand through advocacy as easy, predictable and scalable as buying a Facebook ad.
The platform, which is also used by Unilever, Mint Velvet, Bleach London and Elemis, enables brands to coordinate, track and measure advocates at scale across multiple communities, including customer ambassadors, creators, influencers, athletes, and store employees.
In this way they can:
Acquire more customers through social commerce at a fraction of the cost of advertising

Convert more customers by building trust through social proof (e.g. reviews and content)

Retain more revenue by driving engagement, creating superfans and rewarding loyalty
By combining multiple advocacy tools into one platform, such as affiliate and referral tracking, engagement, incentive/reward distribution, as well as user-generated content brands can consolidate their vendor costs, measure the impact of advocacy and scale the number of advocates they work with from tens to many thousands.