Bristol's reputation as a testbed for innovative solutions to the UK's housing crisis has been strengthened with a £3m grant to explore new forms of modular development.
By trialling new methods of housebuilding, the project aims to improve the speed, cost and social value of nearly £78m of housing set to be built in the city over the next five years.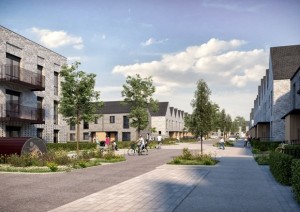 It comes amid a growing awareness across central and local government that it will not be possible to provide enough homes to tackle the housing crisis using traditional building methods.
As a result, new forms of development such as modular construction are gaining traction. Factory-made modular homes can be built in half the time of those using traditional construction and result in better quality buildings with fewer defects.
This new project, which is funded by Innovate UK – the government's research and development body – aims to unlock the current barriers and enable the council and its partners to examine how using Modern Methods of Construction (MMC) can help to cut the costs of housing production and increase the speed of delivery.
The project is a partnership between Bristol City Council, the Bristol Housing Festival, YTKO, the British Research Establishment and nine leading modular housing companies.
The Bristol Housing Festival, which was launched two years ago, has positioned the city as a global 'living exhibition' for innovation in housing.
Its launch attracted the mayors of more than 80 cities worldwide as well as manufacturers, designers and tech innovators keen to explore answers to the housing crisis.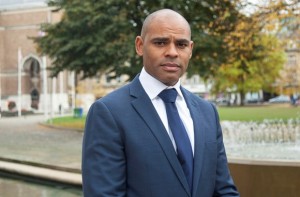 Mayor of Bristol Marvin Rees, pictured, said:"Building enough affordable housing is one of the biggest challenges we face across the country, and as a city we are not afraid to explore innovative ways of delivering better value, high-quality, homes.
"This project is only possible thanks to the collaboration of our many partners across the housing sector. I would like to thank everyone who played a part in securing this funding, and I am looking forward to seeing what exciting developments come forward as a result."
The council, increasingly being seen as a national leader in the use of MMC housing solutions to meet the city's housing demands, will be creating jobs for local people, working with communities, reducing the environmental impact of MMC housing and minimising construction waste.
YTKO head of construction and sustainability Phil Stott said: "Having the opportunity to lead such an exciting and innovative partnership is very exciting for YTKO. We've been delivering construction projects in Bristol for years and working with the council to unlock MMC innovation is an important step to overcoming the UK housing crisis.
"Jobs for local people, lower energy costs, quicker builds and more affordable housing are all possible thanks to this funding from Innovate UK."
The Enabling Housing Innovation for Inclusive Growth project will run for 18 months across nine developments in the city. The project will also deliver a digital toolbox, which other local authorities can use, to help improve the speed of housing delivery across the country.
Bristol Housing Festival project director Jez Sweetland added: "This project has huge potential– working with a range of both national and local partners and exploring nine different housing methodologies – all with an ambition to help Bristol tackle its housing challenge.
"As Bristol builds and learns so it will share the results and process with others to help deliver much needed systemic change." 
Partners in the project include Arcadis, BoKlok, Knowle West Media Centre, Legal and General Modular Homes, Modulous, Project Etopia, Snug Homes, Tempohousing UK & Ireland, Totally Modular, Unit 9 and Zed Pods.
The photo, top, is a CGI of a new development at Bonnington Walk, Lockleaze