Bristol-based open finance, open data and payments platform Moneyhub has secured funding of £35m from two high-profile financial sector investors as it looks for further expansion.
Moneyhub works with more than 100 blue-chip firms in financial services, retail and telecoms sectors, helping them unlock opportunities by creating personalised products and services that boost revenue, drive innovation, and reduce costs.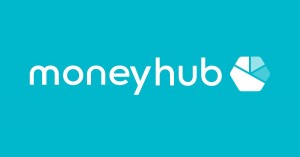 Clients range from Aon, KPMG and SEI Investments to Vodafone and Nationwide Building Society, which are using its consent-driven customer transaction data to boost financial wellbeing.
The latest investors are Legal & General and Lloyds Banking Group, while an additional £5m debt facility has been provided by Shawbrook.
Both lead investors will take minority stakes in the business while also looking to enhance their commercial propositions with Moneyhub's services, using its open data technology to support strategic goals.
Moneyhub said the investment, which follows a funding round early last year, would help accelerate ongoing development of its products, including those for pensions and wealth, payments, distribution, affordability, and Data-as-a-Service. It will enable it to expand its presence in international markets.
The company was originally founded on the frustration of how difficult it was for consumers to access and interact with their financial data. Its team set out on a mission to improve financial wellbeing.
The Moneyhub app allows users to access all their accounts securely in one place, covering pensions, mortgages, loans, investments, savings, properties and current accounts.
Moneyhub CEO Samantha Seaton said: "We are delighted to be working with Legal & General and Lloyds Banking Group and their recognition of the fabulous opportunity that Moneyhub presents to not only them but the clients we currently serve, as well as the wider market.
"Their new investment helps us signal a step change in the way the financial services industry thinks about open data and the possibilities it presents.
"Understanding and utilising customer transaction data for the benefit of the customer's financial wellbeing not only helps businesses fulfil their consumer duty regulatory obligations, but also empowers them to create further opportunities."
She said having been at the forefront of the data revolution, Moneyhub was now the "mature and trusted choice" for businesses looking to make the most of its capabilities.
"Moneyhub has enjoyed significant growth over its lifetime and this latest funding round will allow us to continue on this trajectory," she added.
"I am extremely proud of the team at Moneyhub for their efforts in helping the business get to this point."