A Bristol refrigeration firm that has helped keep food retailers operating safely during the coronavirus crisis has secured a £2m finance facility from HSBC.
A1 Engineering, which works predominantly for large supermarkets, has used the funding to continue operating its service and repair service for them while other parts of the business were forced to close.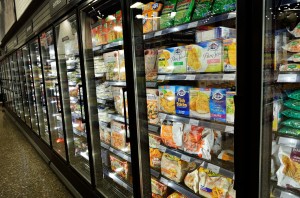 While supermarkets have relied heavily on their refrigeration cabinets during the pandemic to maintain supplies to customers, maintaining cashflow was still an issue for A1 as parts of the businesses were not generating revenue.
Turnover at the firm, which has its headquarters on the Bristol & Bath Science Park, a manufacturing plant in Leeds and other offices around the UK, has been growing strongly from £10m in 2016 to a projected £33m this year.
It secured £1.1m of the funding from the government-backed Coronavirus Business Interruption Loan Scheme (CBILS), with the remainder made up of working capital facilities from HSBC.
A1 Engineering managing director Dean Frost said: "We've been working with HSBC UK for the past 18 years and, in that time, the team has always been on hand to support our ambitious growth plans.
"This latest round of funding is no exception. Not only has it allowed us to continue operating critical parts of our business, but it means we're in a strong financial position when things return to normal, allowing us to re-open workstreams that have been closed due to the coronavirus."
HSBC head of corporate banking for Bristol, Wiltshire & Gloucestershire James Shepherd added: "Our funding, put in place by relationship director Henry Moore, has allowed essential food retailers to call on A1 for much-needed repairs during a time of crisis, crucially with limited disruption to their business.
"We're pleased to have given the business the certainty it needed to continue supporting its clients."
A1 has more than 30 years' experience in manufacturing, installing and maintaining environmentally-friendly refrigeration systems
It is one of only a handful of UK businesses to design and develop low-carbon, low-energy refrigeration systems for its clients that meet their legal requirement to remove harmful gases from the plant they use.
The business has invested in innovative hydrocarbon glycol plant solutions and is planning further innovation in CO2 technology for refrigeration systems.