An unprecedented 30 real estate investors from around the world have bid for a major city centre office complex as a lack of opportunities in Bristol's commercial property market continues to push up values.
The Quayside scheme on Temple Way, made up of three office buildings totalling 96,347 sq ft, was acquired by L&G for £27.75m from DAS and ERGO.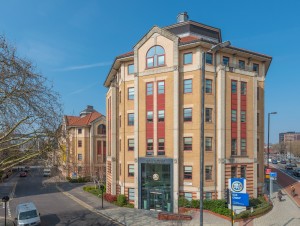 Quayside is made up of the prominent DAS House, North Quay House and South Quay House with principle tenants DAS Insurance, DAS Legal and Unite Integrated Solutions accounting for 93% of the income. The current annual rental is £1.83m.
The freehold sale and continued leasehold occupation by DAS has been concluded as part of the long term strategy of the business.
DAS and ERGO were represented by the Bristol office of Cushman & Wakefield with Knight Frank's Bristol office acting on behalf of Legal & General Investment Management.
Cushman & Wakefield Bristol international partner and head of capital markets Nick Allan said the deal reflected the city's attraction to international property investors.
"The property attracted an unprecedented amount of interest for an asset of this scale with over 30 investors expressing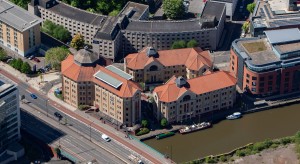 interest. This underlines the attraction of Bristol from UK and International capital for active management opportunities, which has largely driven by the imbalance between tenant demand and the availability of quality working environments, which in turn is driving significant income returns," he said.
Legal & General senior fund manager Matt Jarvis added: "This is an excellent buy for the Fund. The Bristol office market is currently undersupplied and has strong rental growth prospects as a result of this undersupply. The building also benefits from flexible floor plates which are in demand in the city.
"The combination of these strong property fundamentals and good micro-location will make this a strong performing asset for our investors as we refurbish and upgrade them over time. We have recently undertaken a similar exercise at The Landing in Redcliff Quay and have been very pleased with the level of tenant interest for modern, stylish, well connected assets in attractive city centre settings."