Nuclear sector expert Michael Bray, a senior associate with Bristol-based national law firm Burges Salmon, has been appointed as vice chair of The Young Generation Network (YGN).
Michael, pictured, will take up the two-year role on January 1.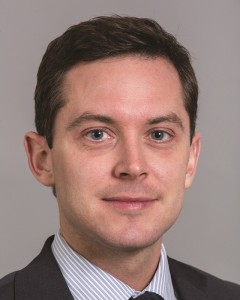 The YGN is one of the UK's leading nuclear organisations and a countrywide branch of the Nuclear Institute. It is open to anyone under the age of 37 working in the nuclear industry.
It has around 800 active members with more than 1,500 young nuclear professionals attending events and participating in YGN initiatives. It also has strong links with similar organisations across Europe and the rest of the world and is designed to promote career progression, knowledge sharing and professional networking.
It provides an invaluable resource for those new to, and seeking to enter, the nuclear profession, trying to plug the emerging national skills gap in nuclear.
Burges Salmon nuclear real estate partner Paul Browne said: "This is a key appointment for the firm's reputation in the nuclear industry and is the result of a lot of hard yards put in across the business. Michael will continue to fly the flag for Burges Salmon in this regard and we would welcome anyone young enough to get involved."
The committee is made up of individuals from Sellafield, Rolls-Royce, the Office for Nuclear Regulation, NNL, LLWR, Innuserv, Amec Foster Wheeler, Ansaldo NES, DBD and Abbot Risk Consulting.