A radical regeneration of the area around Bristol Temple Meads station and the new arena site to improve access for pedestrians and cyclists is being put forward for nearly £21m in funding.
The scheme will vastly improve the semi-derelict Temple Circus – an eyesore for decades – and provide a new gateway site for the city from visitors arriving by train.
It will also pave the way for the 12,000-capacity arena on the former diesel site close to Temple Meads station and improve access into the Temple Quarter Enterprise Zone, which will be developed as a new hub for creative and innovative firms.
The £91m arena was finally given the go-ahead as part of the city council budget last week.
The Cabinet will be asked to fund the transformation plan when it meets next Thursday.
Mayor of Bristol George Ferguson said: "Work is underway to develop plans to transform the way people walk, cycle, drive and use public transport all around the Enterprise Zone.
"I want us to create efficient but interesting travel everyone, whether they are passing through or accessing new jobs created in the area and for Bristol Temple Meads to provide a great arrival experience and be far better connected with the city.
"While these substantial funds have been secured through Government grants, Cabin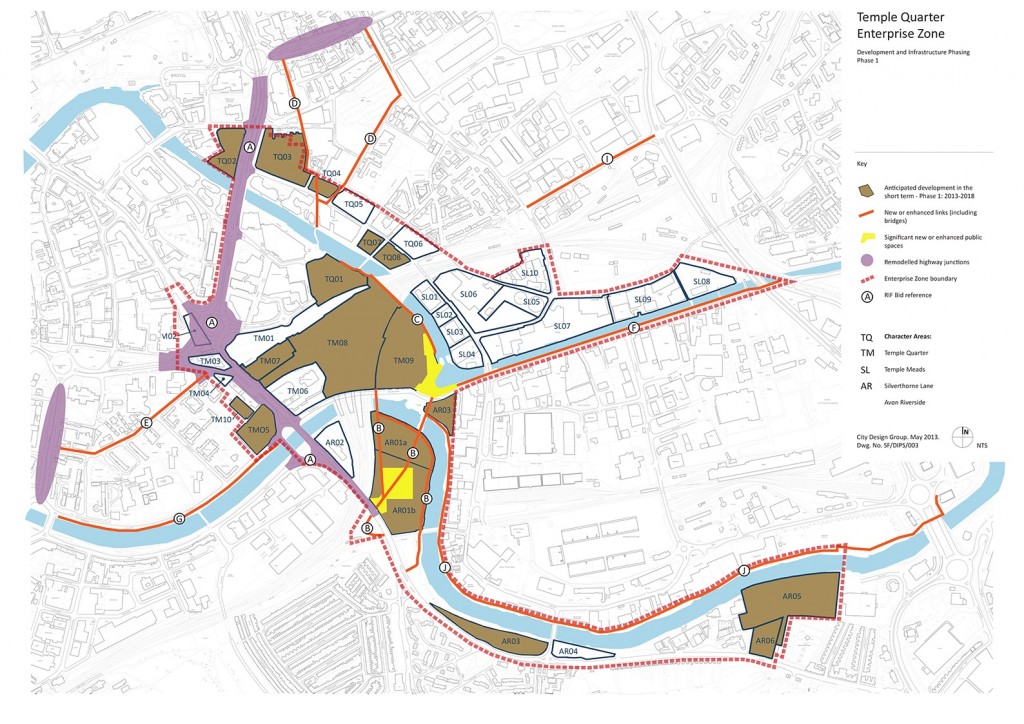 et is being asked to approve the expenditure to ensure we can move on to drawing up detailed plans for consultation at the earliest opportunity."
The capital expenditure has been secured through the West of England Local Enterprise Partnership Revolving Infrastructure Fund to be repaid over seven years through business rates generated in the area.
Included in the plans are:
- a complete redesign of the area around Temple Circus roundabout to help pedestrians and cyclists access Temple Meads station to and from the Brunel Mile (£11m);
- new vehicle, pedestrian and cycle links to Arena Park (£6m); and
- better links for walking and cycling in all routes in and out of the Enterprise Zone (£3.85m)
If approved for funding, the work will take place alongside other major improvements for the area including the electrification of the main rail line between London and Cardiff and the introduction of MetroBus, a £200m project to bring high-quality, express, reliable and frequent public transport on three new routes in the Bristol area.
Click on this link Enterprise Zone transport programes to open a PDF map showing the location of the various Enterprise Zone transport infrastructure programmes.
Each programme is indicated by a letter as follows:
A. Temple Circus
B. Diesel Depot (Arena Site) Access
C. Harbour Walkway
D. Connections to Old Market Bus Hub
E. Connections to Redcliffe Bus Hub
F. Feeder Road
G. Clarence Road
H. Extension of the Whitchurch Railway Path (not shown on map)
I. Days Road
J. River Avon Path