Ultimate Finance, the Bristol-based independent provider of finance for small and medium-sized businesses, has achieved its strongest six-month period of lending.
The firm lent £750m to SMEs in the first half of 2019, up 21% on the same period last year, meaning it has achieved growth of more than 200% since it was acquired by US private investment group Tavistock four years ago this month.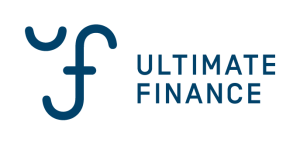 Client numbers at Ultimate Finance also increased by 10% during the first half which, according to CEO Josh Levy, is testament to the strength of its multi-product offering and dedication to supporting SMEs throughout testing times.
Mr Levy, pictured, added: "Our first half results demonstrate that our approach and offering accurately reflect the needs of businesses.
"The past six months have been far from plain-sailing for SMEs – whether it's political instability or the constant fluctuation of the pound, uncertainty has continued to plague businesses. It therefore remains vital that SMEs have a reliable funding partner in place. 
"Taking the time to understand our clients and the challenges they are facing means that we can offer a solution from our broad product portfolio and a service proposition that has been built around their needs.
"With the second half of the year looking set to test business resilience further, we remain committed to investing in our client service, continuing to provide good funding and proving ourselves as the long-term funding provider of choice for SMEs."
Bradley Stoke-based Ultimate Finance was established 17 years ago and today supports more than 2,500 UK SMEs across a wide range of industries, sectors and stages of growth.