Bristol-headquartered national law firm Burges Salmon has advised long-standing client Gravis Capital Management on its £20m financing of a major energy storage project.
The transaction builds on the firm's market-leading experience in the innovative debt structures needed to fund energy storage projects and their complex revenue streams. 
The latest deal involves Andover-based Eelpower, a pioneering company that has been at the forefront of the development of energy storage in the UK, and will help it build out its pipeline of permitted energy storage sites and pursue new development opportunities.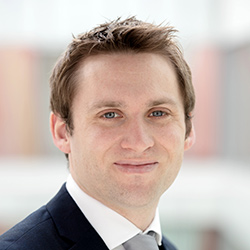 The Burges Salmon team, which was led by project finance partner Nathan Curtis with assistance from Victoria Allsopp, Daniel Ballard and Ffion Archer, advised on all legal aspects of the transaction.
Nathan Curtis, pictured, said: "Energy storage is an exciting, fast-growing sector and we are delighted to be instructed by Gravis on this transaction, which is significant for both Gravis and the sector more generally.
"We look forward to working with Gravis in developing their portfolio and are proud to be playing a part in their continuing success. We also enjoyed working with the Eelpower team and their partners to deliver this innovative transaction."
The financing facility will offer debt funding via the GCP Asset Backed Income Fund, an investment company advised by Gravis focused on providing financing supported by physical assets and long-term cashflow.
The new investment comes after Eelpower has delivered a series of innovative projects, most recently the UK's first batteries to be deployed alongside river hydro assets with sister company Barn Energy.
Eelpower's legal advisers for the finance agreement were global firm Reed Smith.