Digital marketplace Yuup has secured a further £200,000 investment to help it continue growing its presence in its home city of Bristol while strengthening its expansion in Birmingham.
Launched in 2021, Yuup's online platform offers bookable, in-person events, workshops and fun group activities organised and hosted by local people, charities or businesses.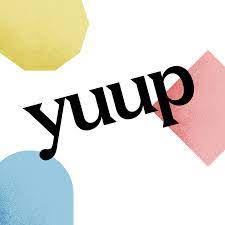 It uses a curator model, hiring individuals with expertise in a thematic or geographic area and assisting the hosts in setting up and managing the experiences and activities.
This enables new hosts to create attractive and marketable events that often open new income streams to sole traders and SMEs.
Yuup, which expanded into Birmingham last year, retains a 20% commission on ticket sales in return for its support, marketing and managing the online bookings and ticket sales.
The new funding has come through local impact investors Bristol & Bath Regional Capital, which initially took an equity stake in Yuup in 2021 through its City Funds initiative.
As part of that investment, Yuup set out to grow its service to 60,000 experiences sold annually in Bristol, with a target of an annual sales figure of £120,000 and a particular focus on curating over 400 hosts from the city's under-represented communities – identified as 'target communities' by City Funds.
Yuup has achieved these targets, with 26% of hosts coming from under-represented communities, 60% of all host income going into these communities and in total £1.9m-plus generated to date for Yuup experience hosts.
Tickets are also inclusively priced, where possible, with 26% of all experiences costing £20 or less.
Yuup experiences currently on offer in Bristol and Bath include foraging in Chew Valley, print-making workshops for kids, beginner classes with Bristol Improv Theatre and bike repair workshops in St George Community Centre.
One of Yuup's success stories is George Crowther from Easton, who launched his business Buskers' Banquet in April last year after meeting the Yuup team and learning about its platform.
Buskers' Banquet, pictured, brings a fusion of food and music – two of George's passions – with the chef at each event speaking about their chosen dishes and background, and two musicians performing 30-minute sets.
The cuisine is chosen by the chefs and the musicians are matched to the event location. In the past year it has sold nearly 800 tickets to around 40 events.
George said: "Yuup has been integral in being able to get Buskers' Banquet off to such a flying start, helping every step of the way – from making sure the copy for each event page is succinct and helpful for our customers, to providing varied and personal marketing strategies to get the word out there.
"There are so many amazing locally based chefs and musicians in Bristol that are yet to be discovered, and these events aim to surface their talents in a unique intimate setting.
"It is really exciting to see new faces at each event; and this growth is only possible through the wide reach of Yuup."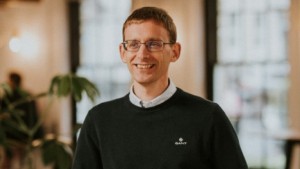 Yuup chief executive Dominic Mills, pictured, added: "Since launching Yuup in 2021, we've had phenomenal success, supporting more than 400 small businesses and entrepreneurs and bringing new experiences to tens of thousands of people.
"We have ambitious growth plans for the platform and are excited that Bristol & Bath Regional Capital has decided to re-invest in Yuup, further supporting us on the next stage of our journey as we continue to scale both the business and our impact."
Bristol & Bath Regional Capital investment business development manager Ryan Munn described Yuup as a real impact success story, directing entertainment spending into Bristol's local communities and addressing economic inequalities at the same time, "all backed by an incredible management team".
He added: "A growing customer base and exciting new experiences prove that Yuup is hitting the mark. We're excited that this further investment boosts the platform to the next level."