An innovative crowdfunding project to raise more than £1m for projects and businesses with positive social and environmental impacts will be launched in Bristol next week.
The Better Bristol fund is being set up by Bristol Green Capital Partnership (BGCP), the organisation that helped Bristol win its European Green Capital 2015 title, in partnership with Crowdfunder UK.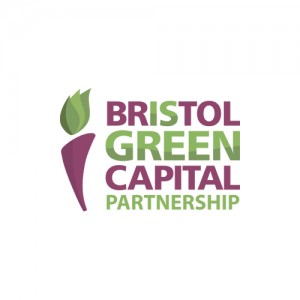 It will play a key role in securing the legacy of Bristol's year as Green Capital and ensuring that the city remains at the forefront of social enterprise and ethical investment.
Projects and businesses wishing to raise funds through Better Bristol must share BGCP's mission to create a low carbon city with a high quality of life for all.
The Better Bristol website will feature a list of project and business sectors which qualify under three categories: People, Planet and Enterprise.
BGCP has a track record of supporting initiatives at all levels in the city, and recognises the ongoing need to support this activity.
Between 2009 and 2012, BGCP managed the Green Capital Community Challenge Fund, supporting community-based projects to deliver carbon reduction activities.
More recently, BGCP has supported its members to work together in developing projects, many of which have been successfully funded by the Bristol 2015 Small, Neighbourhood and Strategic grants.
Bristol Green Capital Partnership chair Liz Zeidler said: "BGCP has created the Better Bristol crowdfunding platform for everyone in Bristol.  It will support and promote the activities of our 800-plus member organisations as well as all those in the city with a passion for positive change.  We hope this will build a broad, active legacy for Bristol's year as European Green Capital 2015."
Rewards-based crowdfunding schemes such as Better Bristol enables people to raise the amount they need to get their idea off the ground by asking people to pledge money for items or experiences via a webpage which they create on an online crowdfunding platform.
Crowdfunder's platform has already helped a number of pioneering Bristol businesses including 'The Wave', the in-land surfing lake which raised nearly £219,500; The community-focused city centre bike workshop and café Roll for the Soul, which raised just under £13,000 and, last summer, The Bristol Grand Prix city centre cycle race raised £16,300.
Better Bristol campaign manager Kath Cockshaw said: "The Better Bristol campaign offers a fundraising platform for projects that the Bristol community really want to see happen.
"Bristol now has a huge opportunity to show just how crowdfunding can transform a city. Running a Crowdfunding campaign is great fun and requires tremendous teamwork which we know this city is so good at."
Leading up to the full launch early next year, the Better Bristol campaign, BGCP and Crowdfunder will be offering free one-to-one coaching and training workshops in Bristol, teaching people how to raise rewards-based crowdfunding.
'Better Bristol' project owners and businesses will also be able to use their networks to help build communities of interest via social media and email to drive people around the world to pledge and support their ideas.
BGCP and Crowdfunder are also looking for Bristol-based businesses of all sizes and other funding partners to be Better Bristol Matchfunders and help take successful local projects in to their next phase of development.
Crowdfunder works with a growing number of UK-wide matchfunding organisations that bring additional funding in to projects that have hit their initial crowdfunding target.
Crowdfunder MD Phil Geraghty said: "Successful crowdfunding requires forward planning and a business mindset. When projects hit their target, they receive validation from the crowd. Matchfunding successful Better Bristol projects is a really easy way for businesses and organisations to fund high-quality, impactful ideas which fit with the mission of the Bristol Green Capital Partnership and showcase Bristol's amazing talent, inventions, solutions and innovations to the rest of the world."
Bristol 2015 chair Andrew Garrad added: "We know from our experience of delivering the Bristol 2015 grants that there is huge energy in this city for exciting and impactful green initiatives. I welcome the Better Bristol platform and very much hope it will help to continue the momentum created by Green Capital by maximising crowdfunding opportunities for new and existing projects in the city, as well as offering businesses a new route to supporting local projects."
Better Bristol launches next Thursday.