Lawyers from the Bristol office of regional firm Ashfords have helped advise an innovative fintech business on a $13m (£10m) investment.
London-based Form3 provides cloud-based connectivity, payment processing, clearing and settlement services for clients, including a wide range of regulated financial institutions such as banks, non-bank financial institutions and fintechs.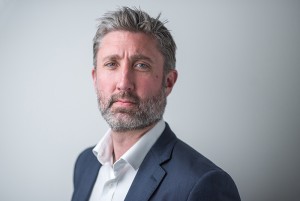 Ashfords advised it on the series B investment from London-based tech-focused venture capital firm Draper Esprit, with participation from existing investors including Barclays and Angel CoFund.
Ashfords corporate technology partner Giles Hawkins, pictured, said: "We have acted for Form3 since incorporation and it has been exciting to watch the development of the company over the last two years.
"The payments industry is undergoing massive change as real-time payments and cloud-native architecture are becoming the new norm. It is great to see a company like Form3 disrupting back office payment processing."
Form3 CEO Michael Mueller added: "Ashfords have been great partners to our business ever since the company was established in 2016. Based on a combination of good knowledge of the fintech sector and strong expertise in enterprise technology, Giles and his team have provided us with highly effective support in various investment and commercial initiatives."
The Ashfords team was led by Giles Hawkins and included Gayle Hawke in London and Bristol-based Jonathan Groves and Alex Aisthorpe.