A Bristol-based digital platform that dramatically speeds up home buying has raised £1.3m to grow the business in an oversubscribed seed funding round.
MyNestBox was launched by Dr Henry Crosby PhD, a geospatial data scientist, after he bought his first home – a process which took a gruelling six months from offer to completion. 

He saw a gap in the market for a product that could help streamline this by preventing the delays often caused by the property searches carried out by conveyancing lawyers, who are expected to collect a huge amount of data to evidence their duty of care for their clients, and their client's lenders.
In some cases, buyers can face up to a 12-week wait for these searches only to receive a baffling 100-plus page suite of PDFs commissioned by their lawyer containing all the information a homebuyer – and their lender – need to know, such as flood risk, subsidence, coal mining and public rights of way.
In contrast, MyNestBox, which founder and CEO Henry Crosby, pictured, has developed with experienced entrepreneur and software engineer Adam Rogers, supplies the raw data instantly to the lawyer – drastically speeding up the process.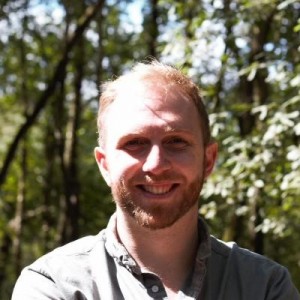 The platform will automatically collect 10,000-plus datasets across 700 data sources and process it against all 30m properties in England and Wales instantly.
The seed round funding was led by London-based Fuel Ventures, alongside backing from a number of property law firms.
Henry said the platform not only helped buyers but also law firms.
"Property lawyers are in tight supply and many law firms are reluctantly turning away business because they are struggling to recruit new talent," he added.
"As a result, some law firms are looking at ways to use technology to increase their capacity whilst improving service.
"By supplying this data instantly, and in a more meaningful format than ever before, we are enabling, for some law firms to increase capacity by 40%."
Fuel Ventures founder and managing partner Mark Pearson added: "Leading this round was a no-brainer for us. MyNestBox are solving such an obvious problem, in a space that has so much potential for disruption.
"The team have the experience, the deep technical skills, and a wealth of advocates in the sector, so we'd be mad to not back them all the way."